Sustainability has long been a priority for UKTRF and its member organisations. After its experience of the pandemic, the industry emerged with a renewed commitment to making a positive contribution to local communities and ecosystems.
As a reflection of this, UKTRF's Sustainability Working Group has developed a statement of intent that all members and prospective members must agree to as part of the Forum. The statement is designed to encompass the multiple of industries UKTRF represents: from aviation, to spirits producers, food and beverage providers and cosmetics companies.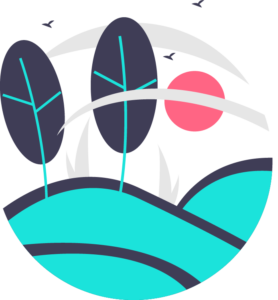 Mitigating environmental impacts
UKTRF members commit to both measuring and reducing the carbon footprint of their business operations, and where possible their supply chains, across scope 1 and 2 emissions.
UKTRF members commit to making a positive contribution to their ecosystems, and reducing negative impacts.
Waste reduction – food, plastic & water
UKTRF members commit to monitoring their use of plastics, reducing their use of unnecessary single-use plastic items, and to improving the recycling of used plastic and packaging.

UKTRF members commit to monitoring water consumption and taking measures to save, reuse and recycle the water used in their operations where possible.

UKTRF members commit to tackling food waste, improving efficiency and preventing surpluses from occurring.
Social responsibility
UKTRF members commit to promoting the responsible use of their brands, products, and premises; and to empowering customers to make responsible choices.

UKTRF members commit to making positive contributions to their local communities through job creation and community engagement; and to respecting their community in regard to issues including – but not limited to – noise and light pollution.
Good governance & business ethics
UKTRF members commit to promoting diversity, equity and inclusion as employers, in line with the UN Guiding Principles on Business and Human Rights; and to treating employees with respect and fairness in accordance with their own Modern Slavery Statements.

UKTRF members commit to high standards of corporate governance; and to preventing the prevalence of issues such as bribery, fraud and corruption within their organisations. Members are opposed to illicit trade and commit to actively take steps to combat smuggling and counterfeiting, in line with the Duty Free World Council's Duty Free: Trusted, Transparent, Secure campaign.

UKTRF members seek to work collaboratively to influence their business partners and affiliates to adopt sustainability, diversity and inclusion standards that align with their own, and those of the Forum.